by Amazonia Team
This story tells about the name of the artisan beer named Kapun through its creators Sebastien Larroumets and Alberto Versace who are Belgians that now are living in Cusco.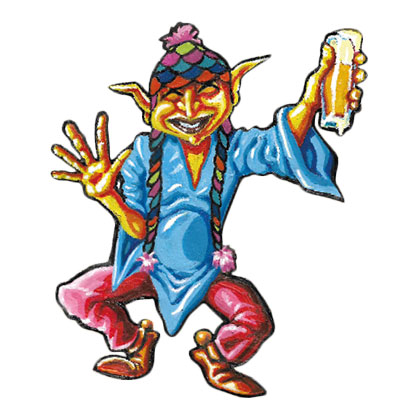 "Many years ago, in the Spanish courts-when Belgium belonged to Spain-Queen Maria of Hungary, Carlos V's sister, organized events to entertain people. Back then, the famous
Gille de Binche
appeared on the scene. This mischievous character wore colorful clothes and feathers and danced to the rhythm of a tambourine. He threw oranges contained in a basket, a fruit that symbolized the abundance of Peruvian gold.
In Paucartambo, Cusco, in the feast of 'Virgen del Carmen'-since the end of the 19th century-there is a very shameless character: the
'Saqra'
. Between July 15 and 19, the Saqra tries to tempt the 'Virgen del Carmen' and her devotees with his roguish movements.
The characterization of these two characters concludes in very peculiar attributes: vivacity and mischief. Thus, from the union of the Gille de Binche and the Saqra, and because we are Belgians living in Cusco, we choose a Flemish word that represents these qualities and that gives our 'Kapún' beer its name."
Kapún:
Flemish word -a dialect of the Dutch to the north of Belgium- whose meaning refers to have vivacity and mischievousness.